BROCHURES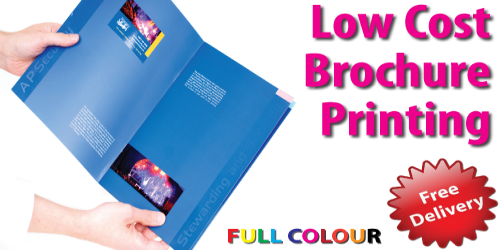 Professionally-produced brochures with a high-quality look and feel can make for a great first impression of your business. Our quality brochures are ideal for catalogues, newsletters, programmes, magazines and advertising material.
LEAFLETS / FLYERS

Flyers can offer a great way to promote your business, you can effectively market your organisation at a low cost with a very cost efficient marketing tool.
Whether they are delivered door-to-door or handed out in the street, they can be a great way of making sure information about your business or group goes straight into the hands of the people you want to know about what you do.
BUSINESS CARDS

Our business cards are printed full colour single or double sided and matt or gloss laminated giving you a professional, quality marketing tool.
LETTERHEADS / COMPLIMENT SLIPS

Professional business stationery printed full colour single or double sided on quality white paper.

NCR SETS / PADS
Invoices, delivery notes, purchase orders, receipt pads, plant contractors muck away books.
POSTERS
Putting up posters is still one of the most effective ways of informing a customer base about an upcoming event or new product, despite the rise of the internet and social media websites such as Facebook or Twitter. They provide an ideal method of getting your company's name known among the public and an eye-catching design can be a cheap and easy way of boosting sales or raising awareness of an event.

A well-designed, generously-sized poster placed in a shop window, on a notice board or inside a club or restaurant will stick in the mind of those who see it, encouraging them to act on the message it is promoting.
They can be beneficial for a whole host of different bodies or organisations, such as a small business opening a new store, a band announcing its latest tour or restaurants promoting a new menu.
BANNERS
Make your message even bigger with our durable banners. They are a great affordable option to publicise your event, party, celebration or fete.
Banners allow you to deliver eye-catching, useful, targeted information to your customers in a way that professionally brands your company and generates sales.
POSTCARDS
Postcard printing remains one of our most sought after services, postcards are brilliant promotional tools.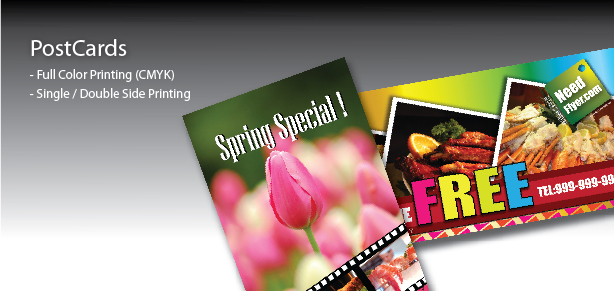 Printed postcards are a great addition to any marketing campaign. They are well suited for estate agents, night club promotions, product and sales promotions, they can be used as information sheets.
You name it postcards do the job for your business, charity or club!
INVITES
Quality invitations for weddings, birthday parties, anniversaries etc. All occasion and quantities catered for.
LABELS
Most businesses will have a requirement to use printed personalised stickers and labels sometime during the company or organisations lifetime.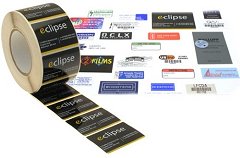 Stickers are great way to make an instant impact and quickly spread your message to a wide audience.
They have an almost infinite number of uses, including mail outs, record labels and they can decorate anything you want.
T SHIRTS
Quality printed T shirts from 1 – 1000 for corporate events, stag / hen parties, sports events etc.

HOODIES
Quality printed Hoodies for corporate events, stag / hen parties, sports events, school leavers etc.
CORPORATE MERCHANDISE
We now supply and print a range of corporate merchandise including mugs, travel mugs, pens, key rings etc.

ANYTHING ELSE YOU CAN THINK OF!!